About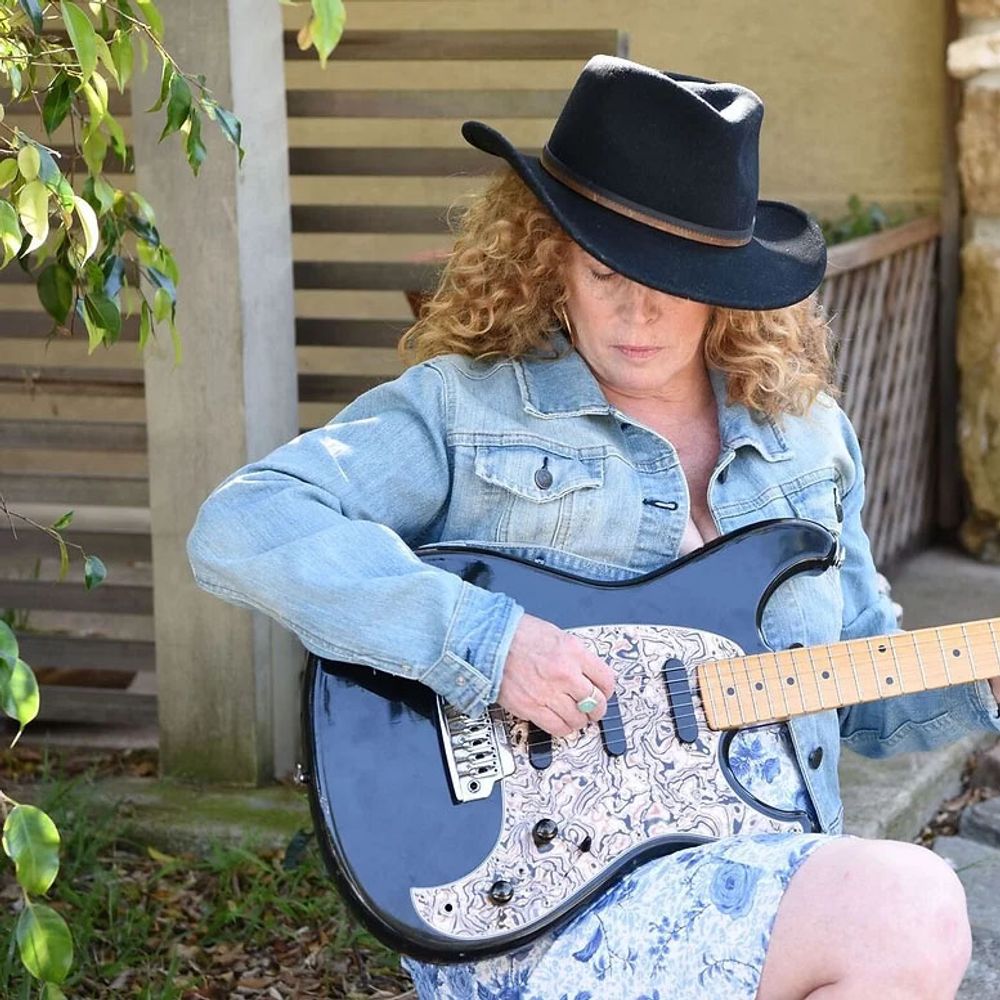 LESLIE BIXLER aka MISS BIX aka LESLIE LETVEN has been writing, recording and performing since her early twenties.  Her first international record MAKE IT RIGHT was released on Syndrome Records under her maiden name Leslie Letven and did very well in the smooth jazz category, reaching 12 on the charts, and still receiving radio play today.  At that time, she was collaborating with her talented husband Bill Bixler of the Wild Blue Band and nightclub. 
Moving back to LA, Leslie and Bill produced and self released PORCUPINE which she sell at gigs and on cd baby. After having a child shortly thereafter, Leslie turned her attention to children's music, spending several days a week doing music circles with preschool age children.  It was there that she wrote and test-ran several children's songs which attracted the attention of Dick Van Dyke and Chad Smith (drummer of the Red Hot Chili Peppers) whose child was in her class.  She produced two albums MOON FOOD with Dick Van Dyke and RHYTHM TRAIN with Van Dyke and Chad Smith.  She toured with Dick and Chad promoting those albums and received notable press from many celebrities and publications, and won a parent's choice award.
​Once her son grew up, Leslie's yearning for a new musical start led her to Clarksdale Mississippi where she fell seriously in love with the Blues, something she had always gravitated towards.  Working with co producer collaborator Ralph Carter (former Musical Director with Eddie Money and co-writer of his hit tune "shakin")  Leslie began writing WE DON'T OWN THE BLUES, a group of blues based songs that reflect a new and exciting musical direction: passionate, intense, and sultry.  This powerful collection of songs is currently underway and near completion, co-produced with Ralph Carter and featuring some of the best blues and rock players in town, like John JT Thomas, Franck Goldwasser, RJ Mischo, Gary Mallaber, Bill Bixler, and Chad Smith!
Her intuitive and introspective creativity flourished during the COVID pandemic, leading to the creation of her latest release, Bring It (Blue Heart Records, 2022). Featuring many of the same stellar musicians, with the notable additions of superb vocalists Keeshea Pratt and Tiffany Pollack; harmonica player Jimmy Z (Eurhythmics) and Tom Canning (Al Jarreau) on keys; the album was produced and engineered by Charley Pollard of Dragonfly Creek Studios. Continuing in the Hill Country blues tradition along with New Orleans-flavored rhythms, Bixler's work deepens in groove and content on this new body of work, with songs covering subjects ranging from COVID-inspired depression, to racial oppression, nostalgic lost love, new love and the ever-present search for home.
In March of 2022 Miss Bix emerged as a phoenix from the ashes with her latest album, Bring It. A global pandemic, social unrest and California wildfires that claimed the Bixler home could have easily depleted her creative spirit, but instead Bixler has turned some of the worst of times into fodder for her striking new creation.
Thirteen original tracks add the sounds of North Mississippi Hill Country and New Orleans to the Delta
blues grooves explored on her acclaimed previous release, We Don't Own The Blues. Stepping into the lead producer role for the first time was an empowering affirmation of inner strength for Bixler and a joy to witness the talents of engineer Charley Pollard of Dragonfly Creek Studios. Guest spots including the superb vocals of IBC winner Keeshea Pratt, New Orleans chanteuse Tiffany Pollack, Jimmy Z on harmonica (Eurythmics) and Tom Canning on keys (Al Jarreau) add interesting new layers to the Miss Bix blues sound.
"In many ways, this album release is a milestone for Blue Heart Records as much as it is for Leslie," says
label partner Sallie Bengtson. "Blue Heart Records began in 2020 with We Don't Own The Blues as our first album, and now Bring It is the 26th release in our catalog. It is rewarding to witness the forward momentum and progress for all of us, in spite of the personal and professional challenges we've faced in the
last two years."
"Hopefully, Bring It is a marriage between my own style and blues influences that I love," says Bixler. "To
me, the blues stays alive by being reinterpreted for the times. I try to push my writing to get better and not
churn out the same stuff."